FreeReel Storage Reel with Precision Guide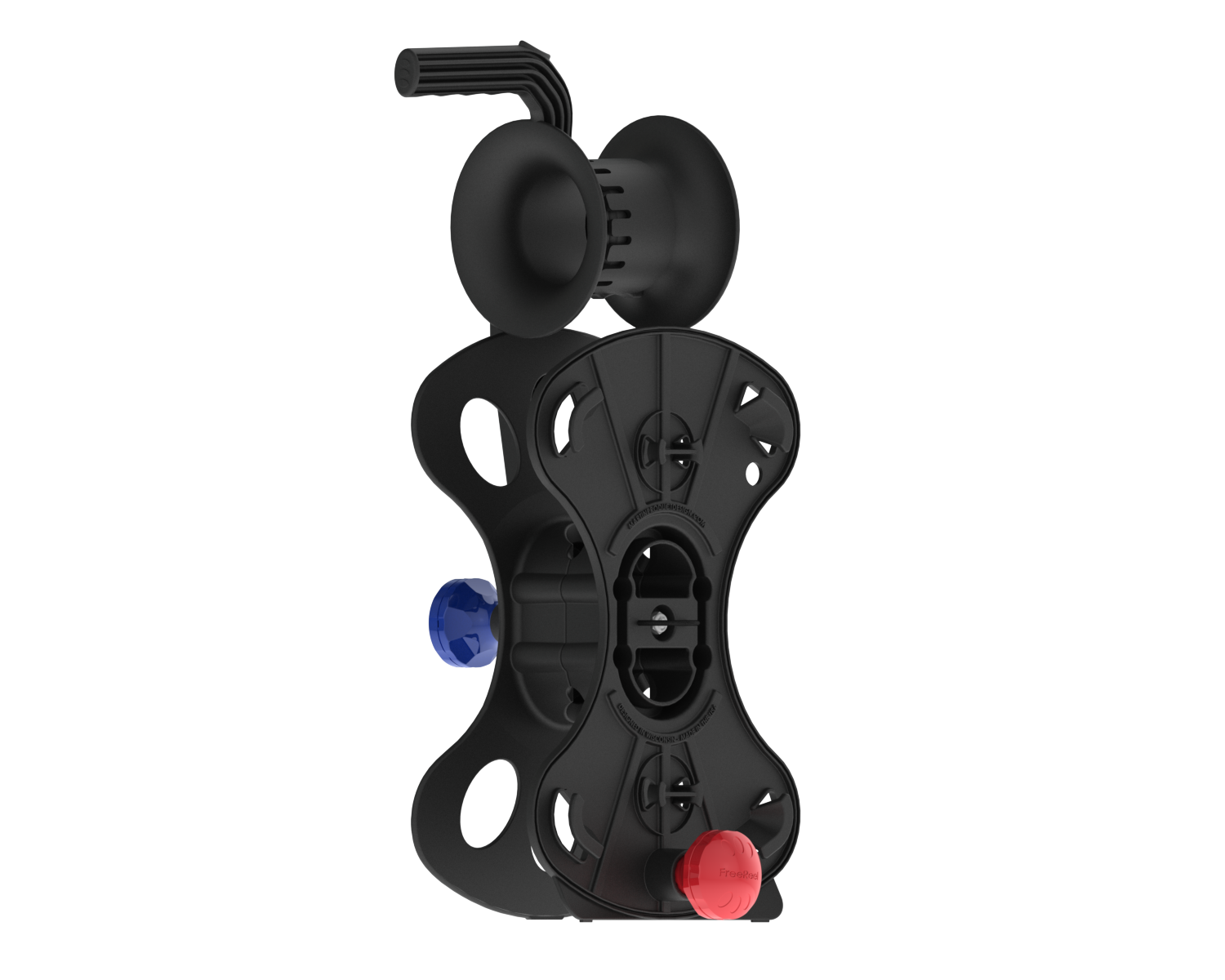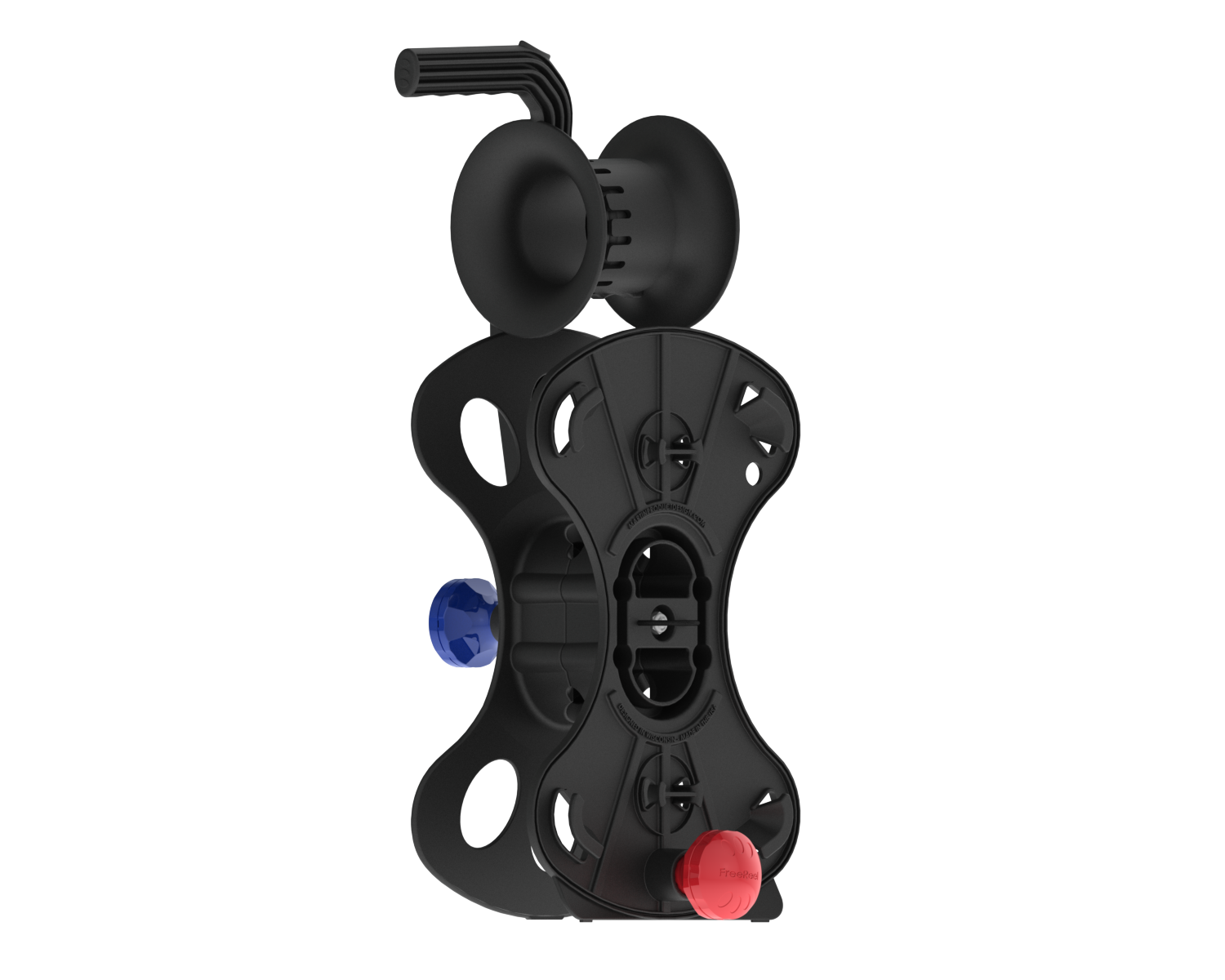 sale
FreeReel Storage Reel with Precision Guide
The FreeReel System was designed and developed for professionals who need a versatile and durable cord, hose, or cable reel that can get the job done. The patented "No Tangles" design ensures that whatever you wind and unwind on a daily basis will take less time and reduce your frustration.
With the FreeReel you are not limited to any specific cord, air hose, water hose, or cable. You can use your own cords and hoses. You can wind and unwind multiple cords and hoses at the same time. You choose how you want to use the FreeReel to manage your cords and hoses!
Conventional cord and hose reels that can be used "live" need a slip coupling (for electrical cords) or a rotary union (for air or water hoses). The FreeReel is different because there is no need for a slip coupling or rotary union. In addition, there is no need for a troublesome return spring because it is so convenient and fast to wind with the FreeReel. This means the FreeReel is more durable and requires less maintenance.
Made of tough engineered plastics with stainless steel hardware so that the FreeReel can operate inside, outside or even in harsh marine environments.
Designed in Wisconsin and made in the USA.
The patented FreeReel system includes the FreeReel cassette and the cord guide and control arm. This is everything you need to start enjoying your FreeReel experience.